Faster and Easier Memorization
Personalized Learning using AI
Learn Time-Saving Techniques
Improved Academic Performance
Enhanced Problem-Solving Skills
 
Don't waste a single minute more! Hurry up!
Have you ever felt like you're stuck in a rut when it comes to learning? You know you have the potential to learn anything you set your mind to, but you just can't seem to break through the barrier. You feel frustrated, discouraged, and maybe even a little bit hopeless.
I know how you feel. I've been there myself. But I'm here to tell you that it doesn't have to be this way. With the right tools and techniques, you can unlock your full potential and become the knowledge acquisition machine you aspire to be.
In this course, you'll learn how to use AI-powered tools like ChatGPT and Midjourney to memorize anything you want, effortlessly. You'll also learn about the latest learning strategies and techniques, so you can learn faster and better than ever before.
I'm excited to help you on your journey to becoming a lifelong learner. Together, we'll overcome the obstacles and discover your full potential.
Let's get started!
This course goes beyond traditional memorization techniques. It delves into the core of our cognitive barriers, uncovering the secrets to effortless learning. As I learned to harness the power of AI, a whole new world of possibilities opened up before me. I discovered personalized methods tailored to my learning style, making memorization not only easier but also enjoyable.
And the best part? These techniques stick with you, unlocking your brain's full potential and transforming you into a true lifelong learner. Whether you're a student, professional, or simply someone hungry for knowledge, this course is your key to unlocking the door to limitless learning. Join me on this personal journey to become a knowledge acquisition machine and embrace the incredible power of the AI Effortless Learning Method.

Effortless Memorization with AI: ChatGPT & Midjourney
Don't waste a single minute more! Hurry up!
About the author…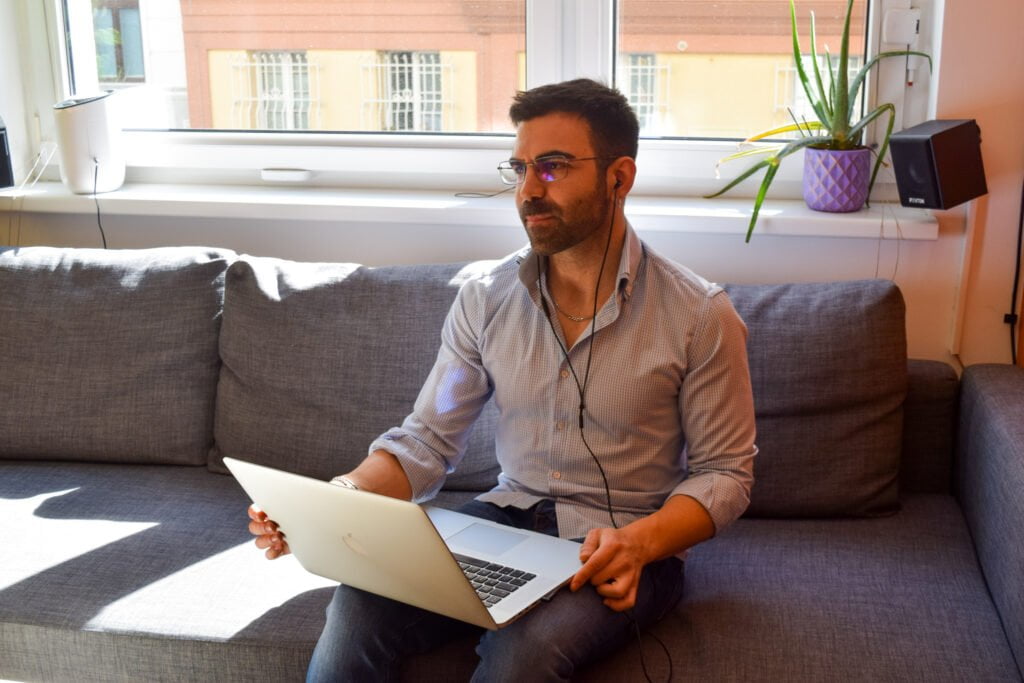 Marcel is a highly motivated and productivity-focused student who finds joy in learning about complex topics. He firmly believes that complexity can be simplified into manageable, straightforward concepts.
With over 15 years of experience in fast, continuous learning, Marcel holds a degree in Telecommunications Engineering from UPC in Barcelona and a Master's degree in Computer Vision. He went on to earn a second Master's degree and a doctorate in Medical Imaging from UCL. Marcel is also a Life Coach and the founder at Inspiring Personal Growth.
Amazing students comments in other of our courses
"Thank you very much! The course has allowed me to stop procrastinating and finish my studies once and for all!!"
"Amazing course, easy to follow and understand. I have followed the instructions and got nice results!"
"This content is amazing! It is so easy to get home and let things pass. However, with this now I am thriving!"
"This is a fantastic course that helps me to improve my time to get things done and adopt techniques to achieve my goals!"
"
I learned a lot in this course. I highly recommend this course to anyone thinking on starting a new journey.
"
"
Great content, easy to follow and understand. It gives a nice prespective on the subject. Totally recommended!
"
Today, I'm excited to announce that we launched this new course. It's called Effortless Memorization with AI: ChatGPT & Midjourney. Let's start your journey towards faster and more effective memorization!
ONLY TODAY FOR
69.99€19.99€
If you don't get the results we promise, we will gladly refund the full price and apologize for wasting your time.
Don't waste a single minute more! Hurry up!