If you are reading this page, you probably work or study full-time and struggle to continue learning other things on your own time. After a full day, you feel defeated, and although you would like to find the motivation to learn new things, you cannot even get started.
If you feel like this, read on, because I am presenting a new ebook called The 6 Tiny Habits that Beat Procrastination In Less than 5 Minutes Per Day Without Willpower that will provide you with these amazing benefits:
Eliminate Overwhelm
High-volume Efficiency
Work Smartly
Become a High Achiever
 Long-lasting Habits
Change Your Reality
Not Enough Willpower? Create A System!
If you feel like you procrastinate and never have enough time to accomplish it all, I am here to tell you that I, too, was in this situation.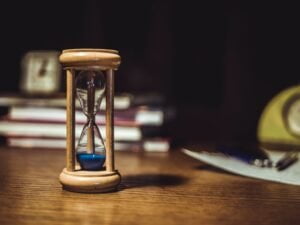 Let me tell you my story…
It all started with this one test at university…
I had to study for it. But I procrastinated until two days before the exam, ingenuously thinking that I could learn everything. The first hour of studying was challenging.
Then, I realized that I needed to know many concepts, and there was no time to slow down! I had to go fast, as I only had two days to study! Three hours later, I was crushed in a café, wondering if it made sense to continue learning… I continued a bit more until my brain could endure and went home. The following day was even more complicated.
There was frustration and a lot of negative self-talk. In the end, I didn't even go to the exam. I gave up and failed without even trying. I also failed three more subjects, passing only one out of five subjects that semester.
Absolutely crushing.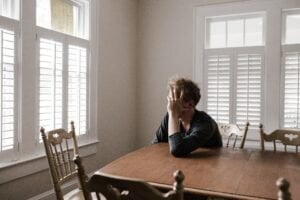 I thought to my self that if only I had taken the time to simplify the concepts and go one step at a time, not rushing like I did, then that ball of complex facts I needed to know where we were coming from would not have been there in the first place. But I procrastinated… 
After some time of self-reflection, I gathered all my strengths and started reflecteing about what happened. I started learning how to do things better and more straightforwardly and be more productive while enjoying the study time. I attended courses and read all the books and articles that were crossing in front of my eyes.
Without realising, I was getting wonderful successes in the following semesters, and even HONORS in some of the subjects! And I was study in a way that not only was not making me suffer, but was really entertaining and I could spent hours! Yet ironically with the system I developed, I now needed much less time of study to get to even better results!
Then at some point in my life I started working. I had little time for extra learning, but I set myself the goal of  never stop learning. At work, I continued applying the same system, which has been working REALLY well for me, and today, I want to share it with you.
An EASY Solution That Can Change Your Life...
The solution was easier than I imagined. The key was habits. Tiny habits. Easy things you do consistently every day that shape who you are. No willpower is required!

Nowadays, people are used to ask for something REALLY fast, and REALLY good. Think about a tree. A tree can be something really robust, strong, and unbeatable, yet it starts being a seed. Would you ask a seed to be a tree in 10 minutes? It just does not work like this, right? Through habits, we can make sure we achieve robust success in easy steps!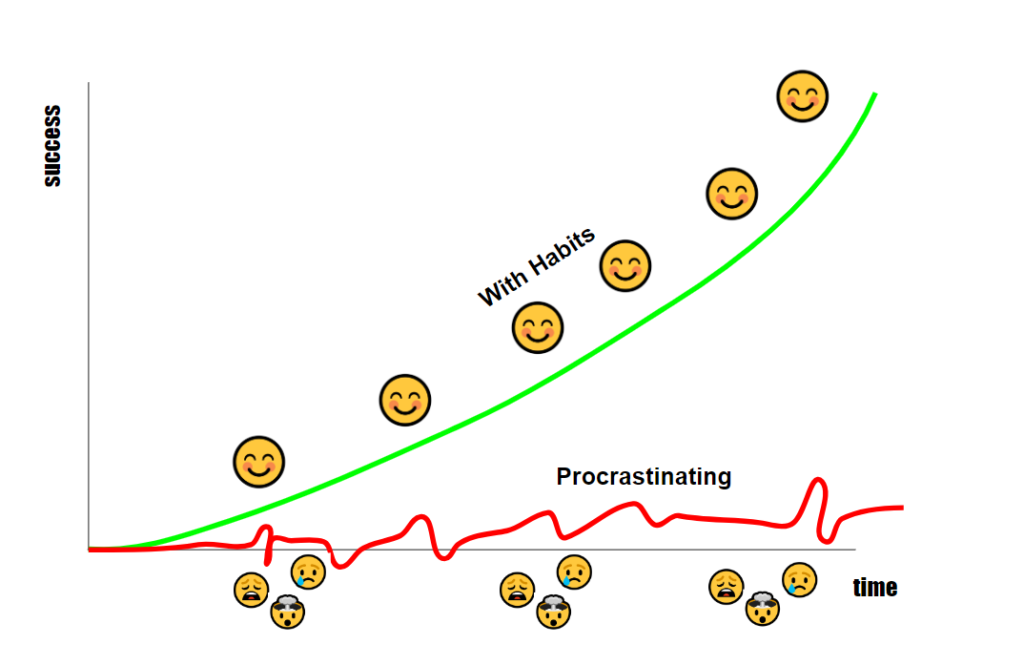 In fact, through small routines, as time passes, habits shape you and without you realising, you build success, and most importantly, you are happy in the process, and without suffering. On the other side, you know well how procrastination feels like. You are kind of OK until an event comes up, then worries and suffering start to appear, and the outcome is not usually what one would desire.
In the system that I prepared for you, the habits are so simple that everybody can do them and achieve results. For this reason, I assembled this step-by-step system to help you defeat procrastination once and for all.  Next I present you with the full outline of what you will find within the book.
Marcel is an enthusiastic, fast learner. He likes to learn everything that makes him happy, even if that involves complicated matters. He firmly believes that complex things can be simplified into simple issues. After +15 years of experience in continuous fast learning, he holds a bachelor's in telecommunications engineering from UPC, Barcelona, and a masters in computer vision. A masters, and a Ph.D. in Medical Imaging at UCL. He is also a life coach, and founder of Inspiring Personal Growth where he heps his clients to achieve their true potential.
Here is some amazing feeback
"This is a fantastic book that helps me to improve my time to get things done and adopt techniques to achieve my goals!"
"I was positively surprised. The way it is written makes it easier see results very soon. Totally recommended."
"Great content, easy to follow and understand. It is very easy to implement! Totally recommended!"
"Thank you very much! The book has allowed me to stop procrastinating once and for all. 100% recommended!
"I could not get studying. I was too tired from work. This has literally opened my eyes and helped me go forward"
"This content is amazing! It is so easy to get home and let things pass. However, with this now I am thriving!"
The 6 Tiny Habits - Order your ebook now!

Today, I am excited to reveal that I am releasing this ultimate ebook guide. It is called the 6 Tiny Habits That Eliminate Overwhelm & Beat Procrastination In Less than 5 Minutes Per Day Without Willpower, and it can be yours today!
If you don´t like it, we will refund the total price and sincerely let you keep it as our apology for wasting your time. To cancel, contact us with a message saying that you want to cancel your order at info@inspiringpersonalgrowth.es with the issue The 6 Tiny Habits. It is as easy as that.
Hurry up, only a few left!